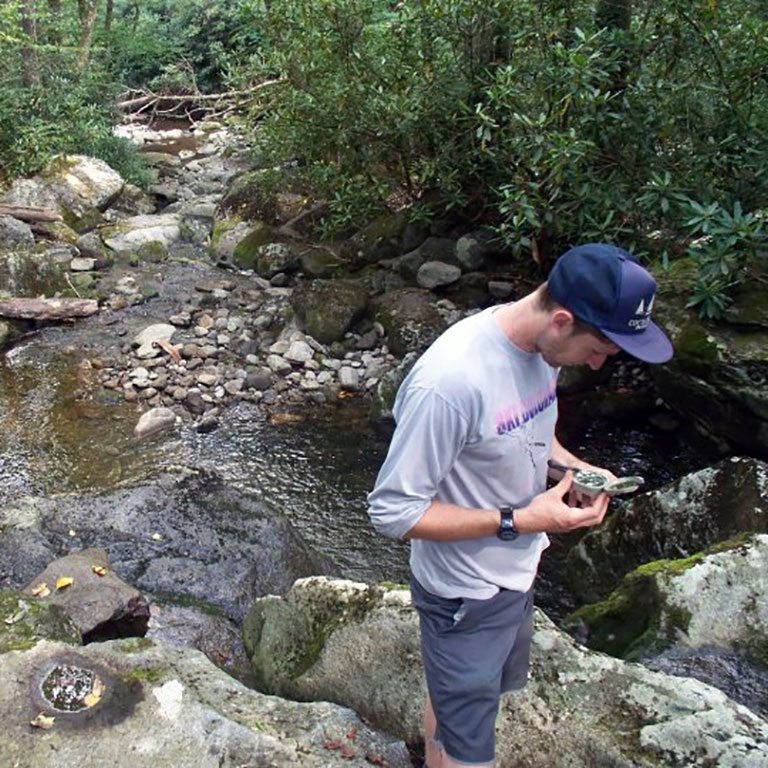 Email:

jelari@indiana.edu
Department:

IU Graduate School

Campus:

IU Bloomington
Geology Building Room 229
1001 E. 10th St.

Bloomington,
IN
47405
Details
Arrived Fall 2013
2011 BS, Geosciences, Georgia State University
2012 Olympian in whitewater canoe slalom
2015 MS, Geological Sciences, University of Idaho
Masters: Quantifying topographic response to perturbations in baselevel change along the Salmon River over million year timescales using cosmogenic nuclides and numerical modeling.
PhD: Quantifying the role of different rock properties in limiting or enhancing erosion. My goal is to relate rock strength, erosion process, and the resulting river morphology. Techniques involve field observation of stream morphology, analysis of geotechnical properties, rock fatigue tests, and flume experiments.
Other Interests: Whitewater canoeing and making music